Regular price

Sale price

$12

Unit price

per

Regular price

Sale price

$10

Unit price

per

Regular price

Sale price

$12

Unit price

per

Regular price

Sale price

$10

Unit price

per

Regular price

Sale price

$12

Unit price

per

Regular price

Sale price

$10

Unit price

per

Regular price

Sale price

$12

Unit price

per

Regular price

Sale price

$10

Unit price

per

Regular price

Sale price

$10

Unit price

per

Regular price

Sale price

$10

Unit price

per

Regular price

Sale price

$9

Unit price

per

Regular price

Sale price

$9

Unit price

per

Regular price

Sale price

$9

Unit price

per

Regular price

Sale price

$9

Unit price

per

Regular price

Sale price

$1,400

Unit price

per

Regular price

Sale price

$1,500

Unit price

per

Regular price

Sale price

$1,500

Unit price

per

Regular price

Sale price

$1,650

Unit price

per

Regular price

Sale price

$1,700

Unit price

per

Regular price

Sale price

$1,600

Unit price

per

Regular price

Sale price

$1,650

Unit price

per

Regular price

Sale price

$3,200

Unit price

per

Regular price

Sale price

$4,200

Unit price

per

Regular price

Sale price

$1,450

Unit price

per

Regular price

Sale price

$525

Unit price

per

Regular price

Sale price

$295

Unit price

per

Regular price

Sale price

$350

Unit price

per

Regular price

Sale price

$1,500

Unit price

per

Regular price

Sale price

$750

Unit price

per
Copper/Brass Outdoor Shower
Regular price
Sale price
$1,400
Unit price
per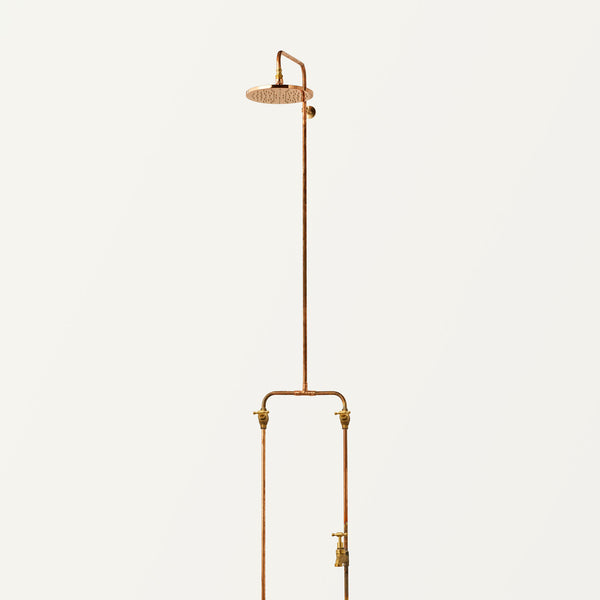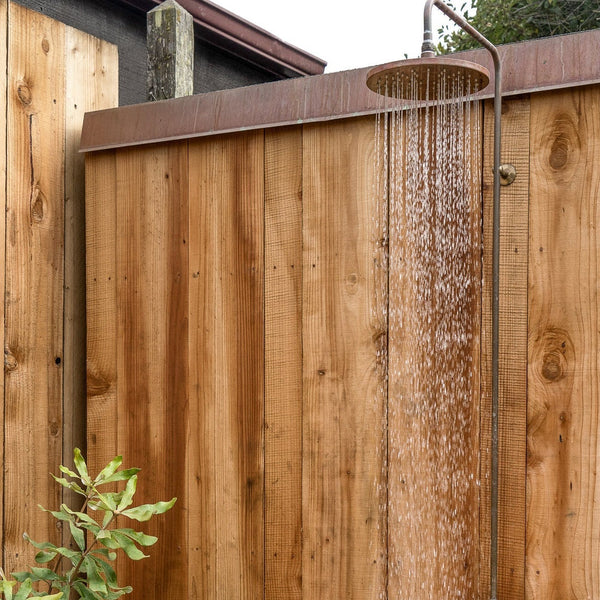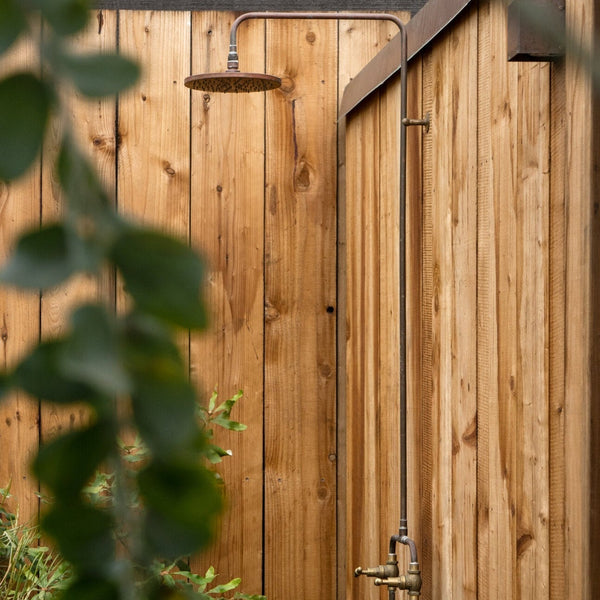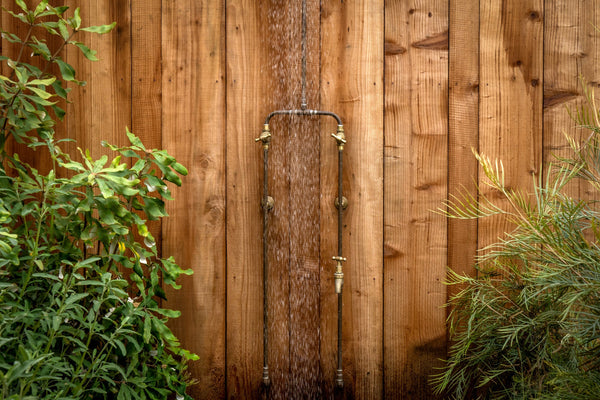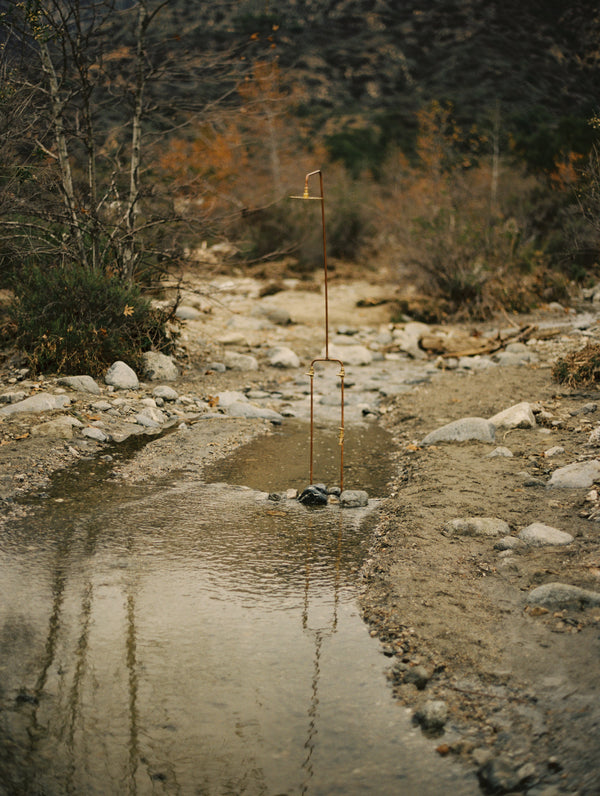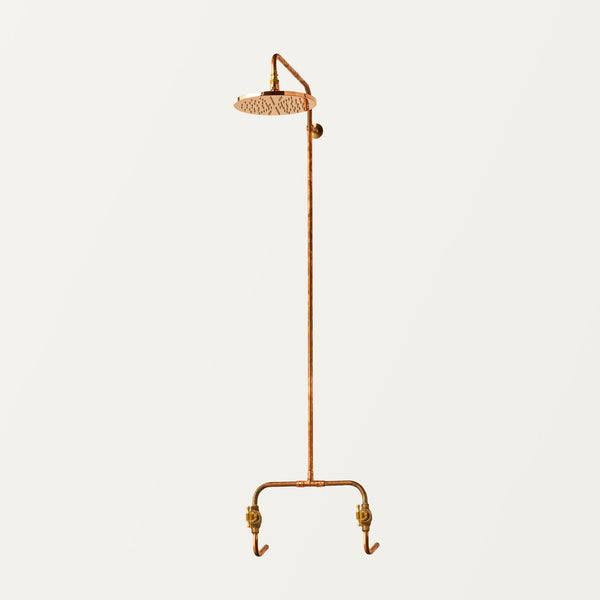 Create an oasis amid the elements with the Copper/Brass Outdoor Shower. A thoughtful addition to gardens, pool areas and saunas, the Outdoor Shower is crafted from copper and brass that will take on a beautiful patina with continued use. If a brighter, more uniform finish is preferred, the copper can be polished and returned to its original state. The Copper/Brass Outdoor Shower comes available in Standard or Extended sizes.
Installation instructions here. 
Details

-Made in California
-Raw, A-grade copper body with solid brass shower head, taps and fittings
-Hot and cold valves for adjustable temperature
-Extended shower includes a single-temperature foot tap for rinsing feet (or paws) or filling up a watering can
-Requires installation by a licensed plumber for outdoor use. Please review instructions before installing
-Standard size includes 3 mounting clips
-Extended size includes 4 mounting clips

Shipping and returns

We accept returns of unused, uninstalled products within 30 days of receiving your order. Please note that returns are subject to a 30% restocking fee and return shipping costs are the responsibility of the customer. We advise using sufficient care and materials to ensure your returned item arrives undamaged and in its original condition. We are not responsible for items lost, damaged or stolen in the mail.

View full details